The best Dommes, Submissives, vanilla, Phone Sex and sexy entertainment available on the internet. All of the people here are on Niteflirt. http://www.niteflirt.com @bestoftheflirts
Thursday, December 17, 2015
Friday, August 14, 2015
Main Page It is the mission of the BDSMwiki.info to collect knowledge and share around the globe about BDSM practices; to set forth its general systems of best practices, medical information, risk assessment and technical data to those who practice BDSM and those who wish to learn of it, and to transmit it to those who will come after us.

The BDSM WIki!!!!

http://www.bdsmwiki.info/Main_Page
Sunday, July 12, 2015
You'd think you didn't have to tell people this! But: from the Daily Flogger:
WACO, TEXAS
A local Texas dominant man has decided to pursue "communication" in an effort to save his failing relationship.
James Franks, 38, says his relationship started to take turn for the worse last month when he started having problems at work and started spending more time at the office. He was returning home from work "tired" and found himself increasingly irritable.
When slave tabitha approached him to find out what was wrong the answer was always the same: "I don't want to talk about it."
"It left me feeling confused and shut out. I don't need to know every little detail, but I do need to know what he is feeling and how things are affecting him," she told The Daily Flogger.
Franks told the slave, "Jesus? Really? I work 12 hours a day and when I come home you want to talk my fucking ear off about how my day was?"
Things came to a head when slave tabitha offered an ultimatum, "Talk to me or I am leaving."
It was at that point Franks thought there may be a problem.
Franks conceded and now makes sure to spend some time each day talking about how things "make him feel" and "telling his slave what he is thinking about things."
"It's weird," Franks told us, "she just wants to hear things, but she rarely has any concrete suggestions or solutions to problems, she just wants to know what is going on. Then she tells me her problems and I tell her how to fix them."
Slave tabitha considers that progress. "It is nice that he can finally tell me know he feels. We're working on the listening part, but progress is progress, right?"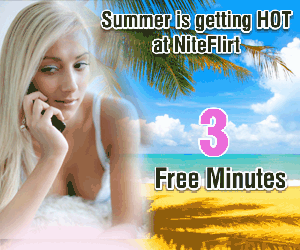 Sunday, July 5, 2015
http://kinky.com/plan-your-kinkcation-today/ I found it interesting that you can go, stay at a quality bed and breakfast: kink included. Whether you're a "beginner" or for the newlyweds that are a bit kinky...or a getaway...whatever...
I for one was gobsmacked...
and...I'll be staying here: http://www.eroticroomandboard.com/


More pics here: http://www.eroticroomandboard.com/image/68543742.jpg

So, next vacation, if you can't make it to MY dungeon...or a dungeon in general...think about a kinky b&b!


Thursday, May 21, 2015
Here's a great resource for finding munches in your area:
http://bdsm-101.com/Munches.html
A munch (derived from "burger munch") is a casual social gathering for people involved in or interested in BDSM. Munches often take place at a restaurant, bar, or coffee shop; the organizer usually reserving a large table, a back area, or a private room. People are free to arrive and leave within the specified hours. The primary purpose is socializing, although some munches also have announcements or demonstrations from local organizations or individuals. Munches are meant to help those who are curious about BDSM meet others, become more comfortable, and better informed. Munches can also be a place to get advice, or pass on anecdotes about BDSM experiences.
More recently, munches dedicated to people into polyamory have sprung up around the U.S. They function much the same as BDSM munches, with perhaps more focus on talking about poly relationships. Some come with food, and there are now some "Liquid Munches" that are held, usually early enough for conversation to be possible, in bars.
Unlike a play party, most munches are informal affairs that discourage fetish attire or BDSM play.[citation needed] However some munches may be held as a get-together prior to a more formal play party, or other groups may be open to the wearing of collars or pride emblems; as such, covert Master/slave interactions, fetish dress, or other BDSM play maybe observed.
Munches have changed with time and with increasing social acceptability of BDSM and fetish lifestyles. Many have expanded to include more people, topics and philosophies.[citation needed] Some munches may have a specific focus, such as spirituality, or whips. Others may be restricted to a specific group; such as women, or submissives. Munches can be very specific to their region, city, or neighbourhood, and regional groups will often host member's only meetings. Each munch is different and reflects the personality of the group that attends it.
Many munch organizers post their event information on social networking sites, some may use e-mail or mailing lists. Local BDSM groups may announce a munch in-person at a meeting, on a community calendar or newsletter, or on their own websites.
*taken from Wikipedia*
Likeminded individuals--you'd be surprised.
In the meantime, I've got a RT to Virtual experience on NF that would be of interest to newcomers to the lifestyle. This isn't a game, this isn't "for shits and giggles" it's a LIFESTYLE.